AN INTERVIEW WITH EON'S GOLDEN TEACHER MR. PRASHANT BUDHAMAGAR:
Mr. Prashant Budhamagar joined EON Education in 2013. He has been one of the most successful teachers of EON within a short span of time. He is a gifted teacher who has a knack for simplifying the most complex topics and explaining them in a simple and understandable manner. In this interview, we invite Mr. Prashant Budhamagar to share his views on a wide range of topics.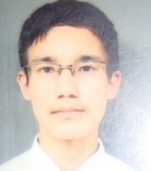 1.Mr. Prashant congratulations on being awarded the role model teacher award of EON. Please tell us what is the purpose of the teacher in the classroom?
The teacher should continuously keep the esteem of students high and make students believe that studying also is joyful. He should make learning easy.
2.What principles do you use to motivate students?
First of all, we need to kindle the interest in students about the subject and topics. Once they feel interested, they are self-motivated, and their interest makes them study.
3.Describe effective teaching techniques that result in intended learning?
As I mentioned above, teacher should first make students develop a taste of studying. Primary focus should always be on "how to teach" rather than "what to teach". For that, teacher should search for appropriate examples & easy methods for students to grasp the concepts, so that learning becomes easy.
4.Why did you choose the teaching profession?
I believe one should do what he is good at and what he loves doing. I have special interest in explaining tough part we come across during studies.I enjoy learning and sharing things. This made me choose this profession.
5.Describe an assignment that you recently gave to your students.
After the class is over, I give very less but very crucial questions to the students as an assignment. Assignment should be such that a student doesn't feel boring to do it. It should rather entice students to go through it.
Cite the criteria you would use to evaluate a textbook for possible adoption.
First of all, syllabus coverage is the most important criteria. Then we should see how lucidly the author has explained the chapter in textbooks. For extra knowledge, we can go through many reference books.

6.Describe a lesson plan that you have developed. What were the objectives, the format of the lesson, and how did you assess whether or not the objectives were achieved?
I start from the very basic topic. Once the foundation is ready, students are able to understand very clearly whatever is being taught. Divide the lessons into parts based on the complexity of the subject and then give dosages accordingly.
Conducting "unit test" after completion of a lesson to check their understanding on the subject is helpful. These clarify where student is getting confused and appropriate rectifications can be made.
7.What do you like most about being a teacher?
Teaching involves lots of hard work and responsibilities. "Hard work" in the sense, teacher himself should be very clear about the subjects. He has to study a lot, go through various topics and ways of explaining things. Then comes the selection of an appropriate method to make student understand the subject clearly.
Since this profession involves all these adventures, I love teaching.
8.What time management principles do you follow?
Time management is very essential for me since I'm myself a student.
I minimize the futile activities and focus over result oriented activities. The former one saves lots of time and latter one make good use of it.
9.What two or three books, theories or experiences have influenced you the most in your professional development?
Sharing my experience, I had and still have many friends and juniors struggling over understanding the subjects, and they lack teacher's assistance when they need. This heavily bolstered my teaching as they approach me. This had much influence in my professional development.
In the last teacher grooming program (which was held on 20th April 2013), Ms. Sivasankari Madam's speech inspired many teachers. Parents were mesmerized by seeing her passion and commitment for teaching. That day, in the program they had seen an ideal teacher – a gem of a human being. EON Education is very fortunate to have a teacher as Sivasankari.
AN INTERVIEW WITH EON EDUCATION'S ROLE MODEL TEACHER MS SIVASANKARI

1.Ms. Sivasankari, congratulations for being awarded EON's Best Teacher Award and thanks for participating in this interview. What do you consider as the best qualities of a teacher?
I consider inspiration and discipline are two main qualities required in order to make a change.
2.What do you like most about being a teacher?
What I like the most about being a teacher is that you are given this great opportunity to be a part of someone's dream.
3.How do you consider Eon Education different from other Institutions?
Eon Education is one of the pioneers in this field and sees a lot of promises in the team.
4.How have you involved parents in the learning process?
Have a weekly discussion with the parents to update them on progress and shortcomings, for they are the ones who can influence the child more than anyone else.
5.Give an example of directions you have given for class or homework.
While giving homework I try not to follow the textbook rules, but achieve the intended result at the same time.
6.What is your philosophy of education?
For me, Education is the third Eye, through that we decipher all things.
7.What rules have you established for your classroom?
My classroom rules are the student must be mentally ready for a session at a given time, and He / She must make use of the time we spend together.
8.How do you execute career education concepts in your classes?
Right in the beginning I have a long discussion with the student on what are his goals / ambitions. This helps fulfill some ideas during class sessions.
9.How do you structure your class to achieve maximum benefit from teacher/student contact?
In a 2 hour session, I take a class for 1 hr 45 minutes. The last 15 minutes I let the students talk about his expectations and observations.
Developed By Honey Grade Technology